we Love Spooky Season,
Skull Shaped Gummies
These skull-shaped gummies are not just spooky, but deliciously sweet too! With each bite, you'll uncover a delightful surprise - a burst of luscious strawberry jelly hidden within.
BUY NOW
Gummy Candy Corn
Candy corn gummies are a delightful twist on the classic Halloween treat. These chewy, bite-sized morsels capture the iconic colors and flavors of traditional candy corn.
BUY NOW
Spider Gummies
Spider-shaped gummies are a playful and spooky treat, perfect for Halloween or any themed event. These chewy candies are molded into intricate spider shapes, adding a fun and creepy element to your candy selection.
BUY NOW
For The Matcha Lovers Near & Far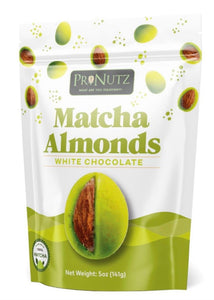 White Chocolate Matcha Almonds
White chocolate matcha almonds are a delightful treat that combines the rich creaminess of white chocolate with the earthy, slightly bitter notes of matcha, all encasing a crunchy almond. This harmonious blend creates a unique and indulgent flavor experience that satisfies both sweet and savory cravings in one bite.
BUY NOW
White Chocolate Strawberry Matcha Almonds
(COMING SOON 01/01/24)
These white chocolate strawberry matcha almonds are like tiny bites of pure magic. Each almond is hugged by a velvety coat of white chocolate, kissed with the delicate essence of matcha, and adorned with the sweet embrace of natural strawberry extract.
Yogurt Matcha Almonds
(COMING SOON 01/01/24)
These yogurt matcha covered almonds are little nuggets of joy! Each almond is dressed in a delightful coat of creamy yogurt, sprinkled with the subtle charm of matcha. It's like a tiny forest of nutty goodness, where every bite brings a burst of sweet, tangy, and earthy flavors.
Whats So Special About Pronutz?
We are your ultimate one-stop-shop for all things snack-worthy! We're not just a snack company; we're your go-to destination for satisfying every craving imaginable. Dive into our diverse selection of treats, including an array of uniquely flavored chocolate-covered almonds, irresistibly chewy gummy candies, and crispy Mochi bites. As a small business, we bring big business vibes to deliver a premium snacking experience that's bound to leave you coming back for more.
Baked Mochi Crisps
Say goodbye to those naughty chips! Instead, let's embark on a wholesome adventure with these baked Mochi crisps. They're like little clouds of flavor, with three irresistible options: zesty Jalapeño, tangy Salt and Vinegar, and the fiery kick of Sriracha. These munchies are a delightful twist, trading grease for crispy, guilt-free fun. Your taste buds are in for a treat!
BUY NOW